Console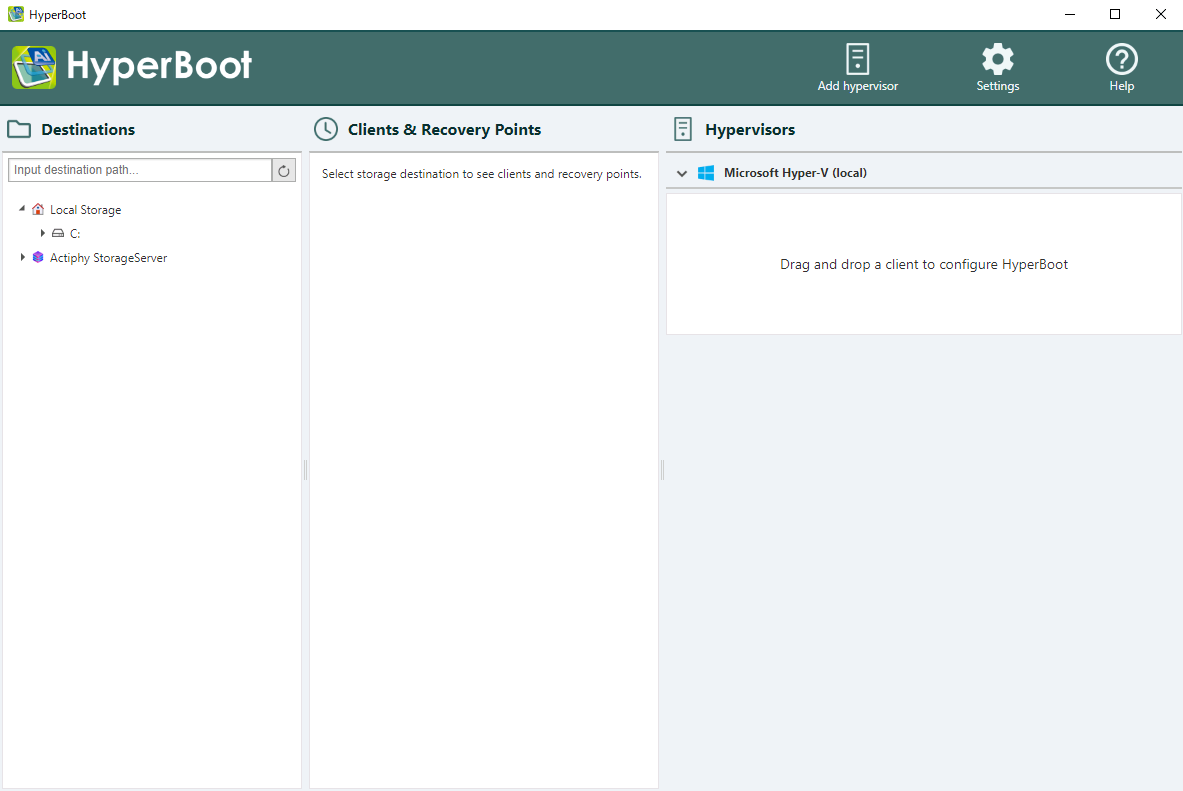 Destination
Select the destination in the folder tree where the backup image files created by using ActiveImage Protector are saved.
If specifying a network shared folder for the destination, please select [Enter the path to the destination folder…] to establish the connection and browse for the network shared folder.
Clients & Recovery Points
Select a backup image file in [Destination] to display the client name and the latest recovery point.
Hypervisors
Currently available hypervisors are listed.
The hypervisors configured on the local computer are automatically listed.
Add Hypervisor
If using a hypervisor (Hyper-V or ESXi) configured on a different host, please select this feature and add the hypervisor.
This button is not displayed on Windows 10. This button is displayed when using hypervisor configured on local host.
When using ESXi managed by vCenter, please specify vCenter and establish the communication. When successfully established communication with vCenter, you will be able to select and add ESXi managed by vCenter.
Configure HyperBoot
Configure the settings for Configure HyperBoot.
Help
Select a preferred language, check for updates, Technical Support, etc.